Posted February 19, 2021
By Byron King
Banishing A Bitcoin Bubble (2021)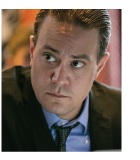 I bought Bitcoin at $3500. And I am a Hodler (hold on for dear life)! our first reader says. I am also invested in other cryptocurrencies and precious metals.
By far, I have seen the largest gains in the crypto market. My stocks do okay -- and have done for years -- but the gains in the crypto market are just too good to pass upeven at my age!
Another reader pushes back: Too big to fail? How long will it take before the taxpayer has to bail out the $2.2 trillion in assets when cryptos collapse? Been there done that!
Our final contributor today says: My crypto fun account is currently up 300%.
I bought the stuff because I believe there will be a new currency based on blockchain technology, and Im conservative. Just waiting for big banks to buy crypto too.
Musk bought a bunch of BTC. Thanks, Elon!
Send your opinions to, TheRundownFeedback@SevenFigurePublishing.com.
Your Rundown for Friday, Feb. 19, 2021
Bitcoin Goes Mainstream
In 2017, says colleague and technology expert Ray Blanco, I predicted the Bitcoin bubble a few months before it all came crashing down.
Cryptocurrency did just that in December 2017 through January 2018 -- when from a high of almost $20,000 -- Bitcoins price plummeted and continued to fall for the next two years, he says.
There was no telling what the price would do. It had no reliable trend that you could follow.
Then October of 2020 hit and a new narrative started
Everyone expected Bitcoin to crash again just like it did back in 2017, says Ray. But something different happened.
One by one, CEOs and institutional money started announcing to the world they bought hundreds of millions or billions of dollars of Bitcoin. First, Square (NYSE: SQ) Then PayPal And most recently, Tesla with its $1.5-billion Bitcoin purchase.
Even more telling, says Ray, one-time critics of the cryptocurrency are jumping on board: Visa (NYSE: V) and Mastercard (NYSE: MA) have plans to integrate Bitcoin into their systems.
Therein lies the difference between 2017s bubble and today. Currency throughout history has needed power to make it legitimate.
Thousands of years ago, gold was money. Civilizations would use it for the exchange of goods, Ray says. Today, the U.S. dollar is backed by the United States and its military.
Mind-blowing blockchain technology notwithstanding, Ray says: My main issue with crypto over the years? There was nothing to legitimize its use.
But now corporations and institutions are buying Bitcoin by the billions, says Ray, and allowing their customers to purchase using their platforms.
This gives it value, Ray concludes. This makes Bitcoin legitimate.
Market Rundown for Friday, Feb. 19, 2021
S&P 500 futures are up 20 points to 3,930.
Oil is down 1.7% to $59.51 for a barrel of WTI.
Gold is down $2.60 to $1,772.40 per ounce.
Bitcoins up 1.7% this morning to $52,893.38.
Send your comments and questions to, TheRundownFeedback@SevenFigurePublishing.com.
Stay well, and enjoy your weekend!
For the Rundown,

Aaron Gentzler
Next article
Spotlight on Small-Cap Stocks
Posted February 22, 2021
By Byron King
Do small-cap stocks still have room to rally?
Novavax: Competitive Advantages 'Boost' Profits
Posted June 14, 2021
By Aaron Gentzler
Novavax announced its Covid-19 vaccine… So what's next for the Maryland-based biotech company?
Make America Competitive Again
Posted June 11, 2021
The Senate passed the U.S. Innovation and Competition Act (USICA). The bill aspires to make America competitive again… and takes aim at China.
Biogen Breaks Through 5-Year Stalemate
Posted June 09, 2021
"This could be a key moment for the biotech sector," says our chief market analyst Greg Guenthner.
Small Business Taxed for Pandemic Shortfalls
Posted June 07, 2021
By Aaron Gentzler
Small businesses -- hanging on by a thread -- are being taxed for pandemic shortfalls…
Trump and Biden's "Rare" Agreement
Posted June 04, 2021
By Aaron Gentzler
"Trump and Biden don't agree on much," says our tech expert Ray Blanco. "So what's bringing together both sides of the aisle?"
When It Costs Too Much…
Posted June 02, 2021
By Aaron Gentzler
Over the past 15 months, pharmaceutical companies have become keenly aware of China's dominance…