Posted March 05, 2021
By Byron King
Bicoastal Betrayals (Newsom + Cuomo)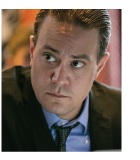 Its been fascinating to watch the mainstream media turn on two bicoastal elites -- Governors Newsom and Cuomo -- from two of the most influential states in the country.
On the West Coast, Newsoms political fortunes have closely tracked the pandemics arc, says an article at Politico. Last March, Newsoms approval rating rocketed in California after mobilizing to stem the pandemics tide. But by summer, the tide of popular opinion began to reverse course.
Shuttered schools, bankrupt businesses and whiplashing restrictions blended into a deep dish of disillusionment, Politico says. Add to that a boneheaded miscalculation for a politician arguably in line for a White House bid
Courtesy: Twitter
Gov. Newsom attended a dinner with lobbyists at posh Napa Valley restaurant French Laundry in November. Sans mask. And indoors. Which only galvanized the movement to recall the governor that started in June 2020.Supporters of Recall Newsom have until March 17 to collect almost 1.5 million signatures; hours ago, organizers reported 1.927 million signatures. Next? Californias Secretary of State must verify valid petitioners; state rules dictate a recall election within 60 to 80 days of verification.If the recall makes Californias ballot, the election would mark the fourth such gubernatorial episode in American history.
Swiftly followed by the fifth?
Send your opinions to,
TheRundownFeedback@SevenFigurePublishing.com
.Your Rundown for Friday, Mar. 5, 2021
Flirting With Disaster
On the East Coast, Gov. Cuomo finds himself in hot water. And this morning,
hotter
water
Cuomos sexual harassment scandal -- sickening as it is -- takes a backseat to the scope of the governors malfeasance. And like his counterpart in California, theres an upswell for Cuomos ouster.According to
The New York Times,
Gov. Cuomo and his closest aides
rewrote
a report from state health officials in an effort to conceal how many nursing home residents in New York had died in the pandemic.The extraordinary intervention, which came just as Mr. Cuomo was starting to write a book on his pandemic achievements, was the earliest act yet known in what critics have called a monthslong effort by the governor and his aides to obscure the full scope of nursing home deaths.
No words
. (None appropriate for print.) The dumbfounding hubris of these two bicoastal governors is emblematic of just how little political careerists think of their constituents and the rest of us in flyover USA.So, thanks for coming along today as we cover hypocrisy and malfeasance from out-of-touch politicians. All to prove the point: they arent trustworthy. Especially when it comes to your money.Well get back to more ways to protect -- and grow -- your wealth in the week ahead
Market Rundown for Friday, Mar. 5, 2021
The S&P 500 is down 11 points to 3,757.Oil is up 3% to $65.81 for a barrel of West Texas crude.Gold is down $1.90 to $1,698.50 per ounce.Bitcoin is up $8.00 to $48,062.09.Send your comments and questions to,
TheRundownFeedback@SevenFigurePublishing.com
.Have a great weekend, and take careFor the Rundown,

Aaron Gentzler
Next article
Biden Fulfills Tax Promise
Posted March 22, 2021
By Byron King
Biden rejects an outright wealth tax); nonetheless, will tax reform target the wealthy?
Australia's Resurgence
Posted July 23, 2021
By Aaron Gentzler
The Delta variant raises a critical question: Will vaccinated folks need a booster shot?
Getting Along in the Lone Star State
Posted July 21, 2021
By Aaron Gentzler
As for Monday's sell-off, we think it was a rational, contained market blip -- just one of those corrective days. Particularly for one winning consumer staple…
The Dominoes Fall
Posted July 19, 2021
By Aaron Gentzler
We learn this morning that the stock market's hit the skids… How to position your portfolio?
Compatibility Test
Posted July 16, 2021
By Aaron Gentzler
Last week, Wells Fargo -- the eighth-largest bank in the world -- announced it would be terminating personal lines of credit. Is it a canary in the coal mine?
Feds versus States
Posted July 14, 2021
By Aaron Gentzler
"In January, retail investors took the internet by storm with their Reddit revolution," says Ray Blanco. Here's why serious investors should steer clear…
"Exaggerated Fears"
Posted July 12, 2021
By Aaron Gentzler
Virgin Galactic's Richard Branson has won the billionaires' space race, defeating, for the moment, Amazon's Jeff Bezos and SpaceX's Elon Musk.