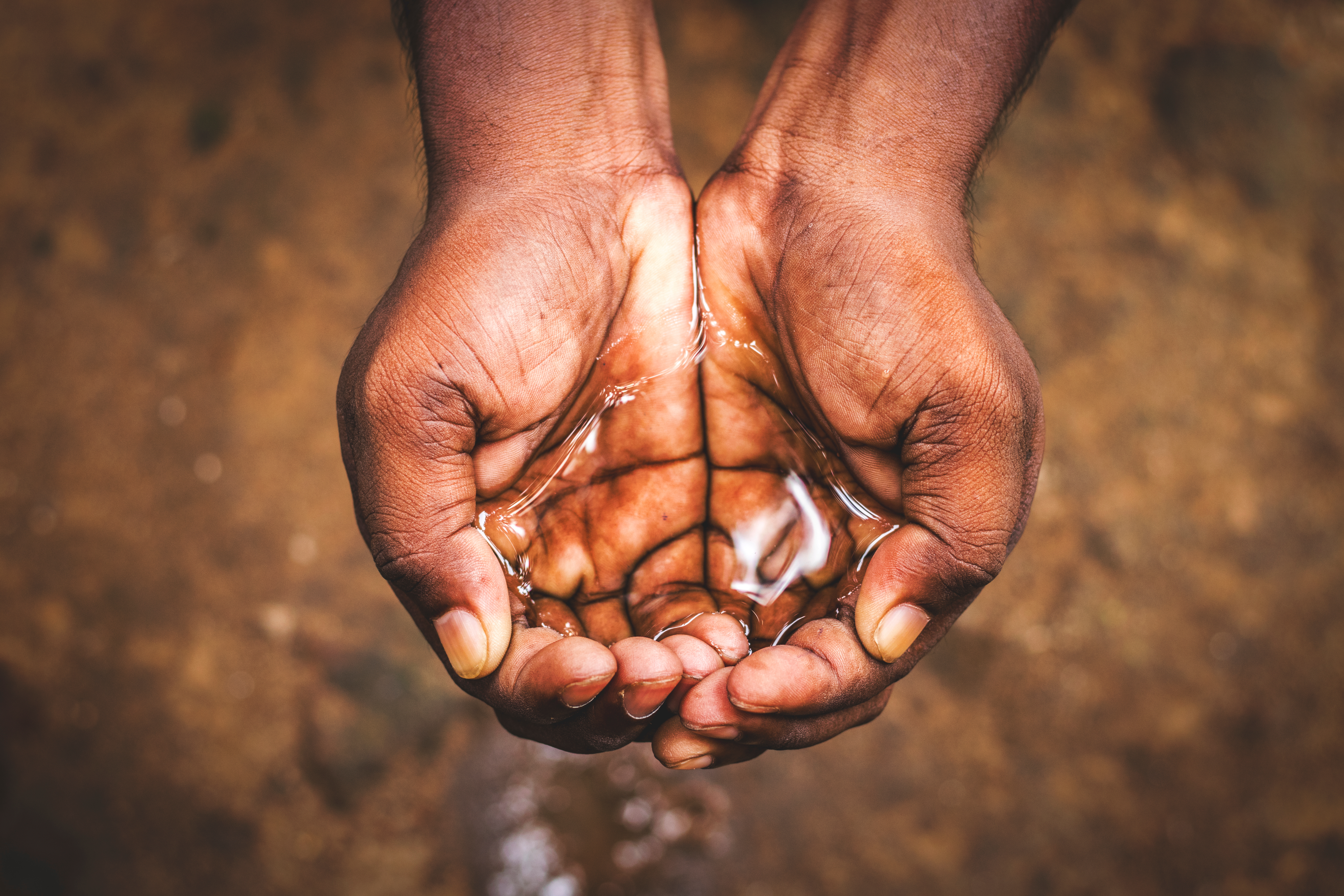 Posted September 06, 2022
By Matt Insley
Clean Water for SOME (Jackon's Water Crisis)
We hope you enjoyed your Labor Day weekend!
Today, we're on a fact-finding mission, gathering information about readers' precious metals habits…
It's easy to participate (click on the heading "Reader Survey September 2022"), and we'll feature our findings later this week.
Until then, we're taking a brief tangent from our typical financial beat to discuss a disturbing story about the water crisis in Jackson, Mississippi.
Send your opinions to, TheRundownFeedback@StPaulResearch.com
Your Rundown for Tuesday, September 6, 2022...
Justice for All?
After excessive rainfall in central Mississippi during the month of August – which caused the Pearl River to overflow its banks – water treatment pumps failed.
Early last week, Mississippi Gov. Tate Reeves announced a state of emergency, urging his fellow Jacksonites not to drink the city's tap water.
(If there were any water running from taps – that's been an on-and-off phenomenon.)
But even before the state of emergency, according to Jackson resident Imani Olugbala-Aziz: "We've been on the boiled water alert for about a month. It's not drinkable."
Backing up even further, in 2020, "when freezing temperatures caused Jackson's water treatment facility to shut down," the BBC reports, certain Jackson districts "went without water for nearly six weeks.
"The town's infrastructure has struggled to keep up ever since."
While we won't get too far into the weeds today, acceptably clean water has been scarce in Jackson for years. Nevertheless?
A bit reductionist… but, yeah.
So, this happened late last week: "The White House is asking Congress for $47.1 billion in emergency funding to cover expected costs for Ukraine, COVID-19, monkeypox and natural disasters," says an article at NPR.
"For Ukraine, the White House is asking for $11.7 billion… For disaster response, the White House is asking for $6.5 billion which would help with costs for flooding in Kentucky, as well as unmet needs in California, Louisiana and Texas."
Guess Jackson didn't make the cut? (The WH has since pledged federal help. For whatever that's worth.)
If you think socioeconomics and race haven't factored into Jackson's water crisis – for a city that's 80-90% African American with almost 25% living in poverty – you're wrong.
Clean water should be a basic human right that's guaranteed to all Americans. What's happening in Jackson is a national embarrassment. 
Market Rundown for Tuesday, Sept. 24, 2022
S&P 500 futures are up 0.25% to 3,935.
Oil's up 1% to $87.88 for a barrel of WTI.
Gold is down 0.15% to $1,719.30 per ounce.
Bitcoin is up 0.40%, but still just under $20,000 at the time of writing.
Send your comments and questions to, TheRundownFeedback@StPaulResearch.com
If you have thoughts on the Jackson water crisis, let us know. We'd welcome your opinion…
Next article
Crypto's Inflation Disruptor
Posted September 12, 2022
By Matt Insley
"The Merge" goes mainstream
BRICS+ Smell Blood
Posted September 26, 2022
By Matt Insley
The abject failure of Western sanctions has all but galvanized BRICS in 2022.
Biden Pushes "GloboTax" at UN
Posted September 22, 2022
By Matt Insley
Yesterday, Biden spoke at the UN, and we picked up on one of his alarming talking points…
The System Is Collapsing
Posted September 21, 2022
By Matt Insley
A fellow Rundown reader reached out, saying: "The system is collapsing — the question is — who and what will replace it?
How much Americans Actually Pay in Taxes
Posted September 20, 2022
By Matt Insley
Here's the really disturbing part...
Economic Angel of Death
Posted September 19, 2022
By Matt Insley
Our macro expert Jim Rickards has identified the next event that will send shockwaves through financial markets.
A New Energy Cartel Emerges
Posted September 01, 2022
By Matt Insley
From Hot War to COLD War