Posted March 31, 2021
By Byron King
Cracking the 2020 Code (1 Stock Sector)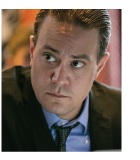 Despite a rocky start to vaccine distribution, says avid science and technology observer Ray Blanco, vaccines in the United States are getting delivered at an enormous rate.
Despite the size and diversity of the U.S.,18% of the population is now covered by a shot of some kind, meaning 118 millions shots have already been administered.
Also meaning good things to come as we reopen the world, says Ray.
As for investors, we can look forward to an uptick in many companies long forgotten during the pandemic think airlines, retail, casinos, etc.
And with the recent market pullback weve seen, he continues, theres a lot more room for these reopening stocks to grow.
So the question is which sector is going to outshine the rest in 2021? Ray asks. Interestingly enough, I believe one of the best bets is a sector that had a stellar 2020
Send your opinions to, TheRundownFeedback@SevenFigurePublishing.com.
Your Rundown for Wednesday, Mar. 31, 2021
Biotech for the Win (Again)
The market focused on biotech stocks in 2020, Ray says. Vaccine development was the only thing that was going to reopen the economy.
Because of which, big investors started to take notice. Money poured into the sector, which allowed more research, better trial data and eventually better treatment for a range of diseases.
Think about it: The Pfizer and Moderna vaccines were the first mRNA vaccines ever developed, says Ray. And while it usually takes companies years to develop a vaccine for a disease, these two companies did it in less than a year with Johnson & Johnson not far behind.
Considering all the public money these companies are raking it, biotechs are on a roll. And Ray reminds: MRNA vaccines have applications well beyond COVID-19 for treating other diseases.
For companies including Pfizer or Johnson & Johnson, public funding goes a long way toward developing other drugs well outside of mRNA applications.
And it isnt just pharmaceutical giants like Pfizer and JNJ that are poised for another breakout
Think about smaller companies, says Ray. Their drugs can be now reviewed, and clinical trials that were shelved for COVID-19 vaccines can resume.
Add to that the recent market pullback and you have a perfect opportunity to profit.
As for exposure to biotech: The iShares Nasdaq Biotechnology ETF (NASDAQ: IBB) and the Defiance Nasdaq Junior Biotechnology ETF (NASDAQ: IBBJ) are two tickers to capitalize on biotechs rebound, says Ray.
The difference between the two is IBB focuses on the biotech sector as a whole, and IBBJ focuses on biotech companies with market caps under $5 billion.
But you should be aware: IBBJ has a lot more potential for growth, says Ray, but that also means that it comes with greater risk.
Take inventory of your risk tolerance, Ray says, and see if IBB or IBBJ would suit your investment style.
Market Rundown for Wednesday, Mar. 31, 2021
S&P 500 futures are up 17 points to 3,975.
Oil is down 10 cents to $60.45 for a barrel of WTI.
Golds up $5.60 to $1,691.80 per ounce.
Bitcoin is down $286 to $58,664.90.
Send your comments and questions to, TheRundownFeedback@SevenFigurePublishing.com.
The market is closed in observance of Good Friday, so well be taking off too. Enjoy your Easter weekend, and well catch up Monday!
For the Rundown,

Aaron Gentzler
Next article
Inflation Immunization
Posted April 05, 2021
By Byron King
Buying shares of companies that will benefit from inflation makes a lot of sense to me, says income and retirement specialist Zach Scheidt.
Brace for Impact
Posted July 30, 2021
By Aaron Gentzler
DG continues to be a great stock to recession-proof your portfolio.
Lockdowns? Again?
Posted July 28, 2021
By Aaron Gentzler
"[AI] is expected to add $15 TRILLION to the world economy in the next decade," Ray Blanco says. "The 'when in doubt, regulate' approach is not going to work."
Suspicious Timing (Wells Fargo)
Posted July 26, 2021
By Aaron Gentzler
Infrastructure is the hot-potato issue that's been put off for decades. Will crumbling infrastructure finally get the attention it deserves?
Australia's Resurgence
Posted July 23, 2021
By Aaron Gentzler
The Delta variant raises a critical question: Will vaccinated folks need a booster shot?
Getting Along in the Lone Star State
Posted July 21, 2021
By Aaron Gentzler
As for Monday's sell-off, we think it was a rational, contained market blip -- just one of those corrective days. Particularly for one winning consumer staple…
The Dominoes Fall
Posted July 19, 2021
By Aaron Gentzler
We learn this morning that the stock market's hit the skids… How to position your portfolio?