Posted May 03, 2021
By Byron King
EVs: Range Is Everything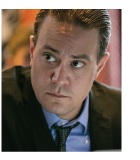 Readers respond to our contributor Friday who said he would move abroad if Biden reforms the current tax code.
The new tax proposal applies only to the richest .3% of the population, a reader writes. If you have that much money and dont want to help rebuild our country, then good riddance. Close the door on your way out.
Truth is, moving abroad is a rare phenomenon in the U.S. That said, Americans surrendered their citizenship at record numbers in 2020, according to Bambridge Accountants New York, to the tune of 6,705. Or the highest number on record
In the first three months of 2021, only 228 Americans have done the same, compared to the first quarter of 2020: 2,909.
Americans must pay a $2,350 government fee to renounce their citizenship, says an article at PR Newswire, and those based overseas must do so in person at the U.S. Embassy in their country.
Every three months, the I.R.S. is tasked with publishing the names of individuals who have chosen to expatriate, as the I.R.S puts it. And well hear from a few of them later this week
Send your opinions to, TheRundownFeedback@SevenFigurePublishing.com.
Your Rundown for Monday, May 3, 2021
EVs Have Range
Sales of EVs are on the upswing everywhere, says a Fortune article. Tesla CEO Elon Musk even predicted this month the Model Y could well become the top-selling car or truck worldwide next year.
Not to be outdone, Ford, Volkswagen, General Motors and other automakers are in the race for battery-powered vehicles.
While generous state subsidies and increasingly stiff emissions regulations help drive demand, a number of factors influence a purchase, such as a cars styling, how fast its battery recharges, and of course its price, Fortune says.
But the majority of buyers in the market for an EV share a common concern: they wont even consider an electric vehicle if its range doesnt meet their needs.
Heres how ten EV carmakers stack up:
So, of the ten, only two electric vehicles, made by Tesla and Ford, have the capability of driving over 375 miles (we did the conversion for you) on a single battery charge.
But thats about to change The Tesla Model S Plaid Plus -- due next year and priced around $180,000 -- will have a range of 520 miles.
Fortune says: Constant improvements in cell chemistry are pushing the range envelope for electric vehicles further and further, with some of the latest models able to drive as far as their internal combustion engine rivals.
[Reader, do you drive an EV? Or are you in the market for an electric vehicle? Write in with your experience, and which factors led you into the EV car market.]
Market Rundown for Monday, May 3, 2021
S&P 500 futures are up 24 points to 4,205.
Oil is up 1% to $64.32 for a barrel of WTI.
Gold is up 1.5% to $1,794.60 per ounce.
Bitcoin is up 1.7% to $57,810.39.
Send your comments and questions to, TheRundownFeedback@SevenFigurePublishing.com.
We hope your weeks off to a great start Well have more to say Wednesday.
For the Rundown,

Aaron Gentzler
Next article
Tesla: Range v. Reality
Posted May 12, 2021
By Byron King
We take a look at Teslas real-world range rather than EPA estimates.
Australia's Resurgence
Posted July 23, 2021
By Aaron Gentzler
The Delta variant raises a critical question: Will vaccinated folks need a booster shot?
Getting Along in the Lone Star State
Posted July 21, 2021
By Aaron Gentzler
As for Monday's sell-off, we think it was a rational, contained market blip -- just one of those corrective days. Particularly for one winning consumer staple…
The Dominoes Fall
Posted July 19, 2021
By Aaron Gentzler
We learn this morning that the stock market's hit the skids… How to position your portfolio?
Compatibility Test
Posted July 16, 2021
By Aaron Gentzler
Last week, Wells Fargo -- the eighth-largest bank in the world -- announced it would be terminating personal lines of credit. Is it a canary in the coal mine?
Feds versus States
Posted July 14, 2021
By Aaron Gentzler
"In January, retail investors took the internet by storm with their Reddit revolution," says Ray Blanco. Here's why serious investors should steer clear…
"Exaggerated Fears"
Posted July 12, 2021
By Aaron Gentzler
Virgin Galactic's Richard Branson has won the billionaires' space race, defeating, for the moment, Amazon's Jeff Bezos and SpaceX's Elon Musk.