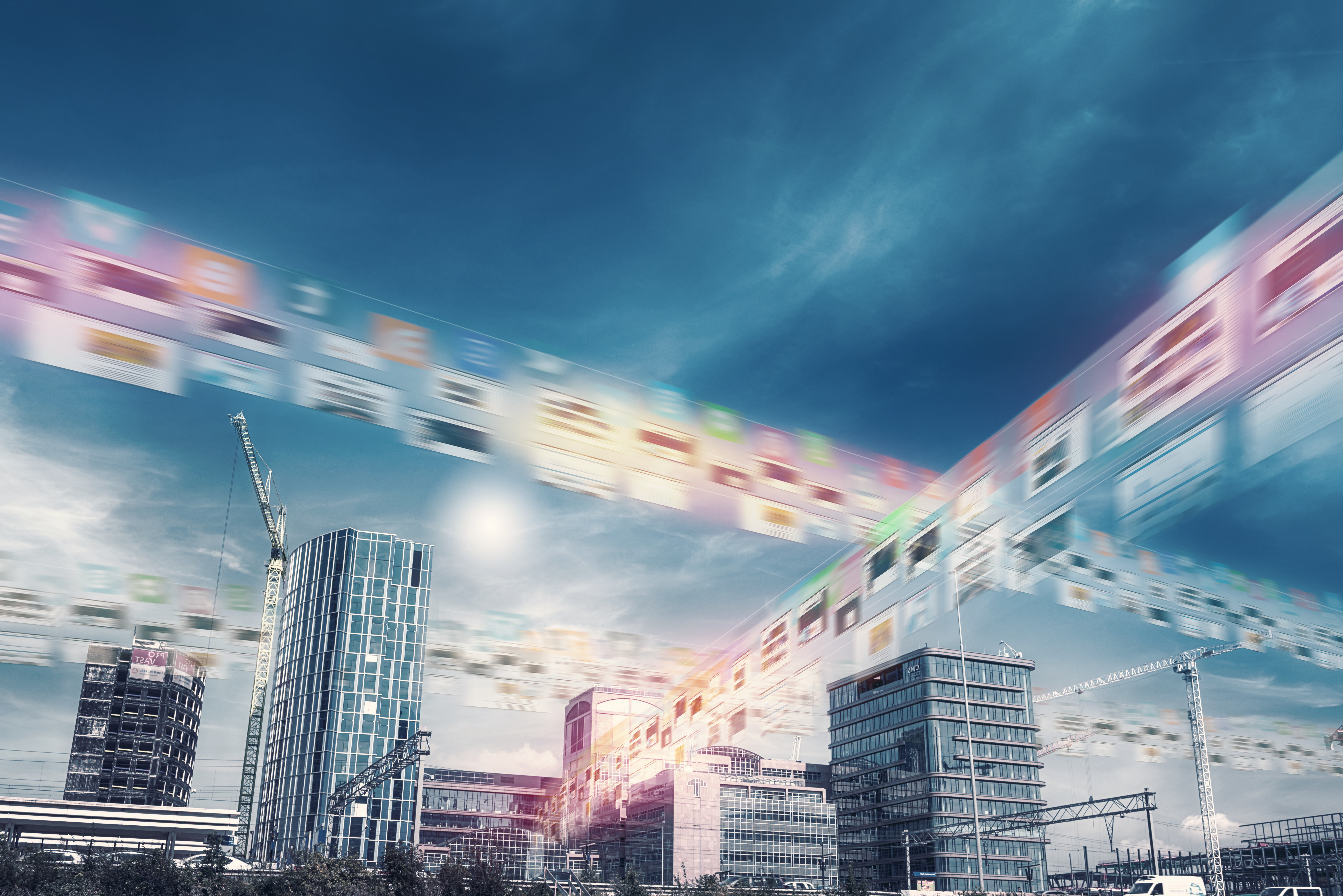 Posted October 04, 2021
By Aaron Gentzler
Facebook Enters the Metaverse
"Facebook Inc. will invest $50 million… to responsibly build the so-called metaverse," says Reuters, "a digital world where people can use different devices to move and communicate in a virtual environment."
To wit, Facebook is leaning into augmented reality and virtual reality — recall, Facebook acquired Oculus VR, maker of headsets, in 2014. The social media platform is now working on smartglasses and wearable technology.
At the same time, "Facebook has also been criticized frequently over its impact on online safety," notes our tech-investing specialist Ray Blanco.
"[Facebook's] new XR Programs and Research Fund will invest the money globally over two years to ensure metaverse technologies are 'built in a way that's inclusive and empowering,'" says Reuters.
We'll continue to follow the metaverse tech trend at The Rundown, and today we follow up on China's crypto clampdown…
Send your opinions to, TheRundownFeedback@StPaulResearch.com
Your Rundown for Monday, October 4, 2021...
Beijing's Crypto Clampdown
"Just as the Evergrande news was slipping from the front page, the People's Bank of China declared all crypto activities illegal," says our technology expert Ray Blanco.
"Via CNBC: 'Services offering trading, order matching, or derivatives for virtual currencies are strictly prohibited, the PBOC said, while overseas exchanges are also illegal.'
"First, it was the bitcoin mining crackdown — now this... I think it's safe to assume that the Chinese government isn't too keen on watching crypto grab an even larger user base in the country," Ray says.
"Although, this news doesn't come as a surprise to some. This is not China's first clash with cryptocurrency…
"In 2019, the Chinese government had already made trading cryptocurrency illegal. Though many continued to trade on foreign exchanges.
Earlier this year we saw more bans aimed at regulating cryptocurrencies. In May, Chinese regulators told buyers that they would have no protection for continuing to trade Bitcoin and other currencies online, as government officials vowed to increase pressure on the industry.
Then in June, China told financial institutions to stop facilitating transactions and placed a ban on the actual mining of cryptocurrency.
"Even with all this, Beijing's announcement is the most forward indication that China wants to get rid of cryptocurrency trading in any form.
"It will be interesting to see how these crackdowns continue to affect the global crypto market," Ray says.
Meh. So far, the crypto market's mostly shrugged off Beijing's edict; Bitcoin even rallied to a shade below $50,000 last week. The flagship crypto, however, has pulled back some this morning.
Market Rundown for Monday, Oct. 4, 2021
S&P 500 futures are down 18 points to 4,338.
Oil is up almost 2% to $77.32 for a barrel of WTI.
Gold's turned red this morning: down $6.10 to $1,752.10 per ounce.
Bitcoin is down 2% to $47,850. 
Send your comments and questions to, TheRundownFeedback@StPaulResearch.com
Hope your week's off to a great start. We'll be back Wednesday…
For The Rundown,
Aaron Gentzler
Editor, The Rundown
TheRundownFeedback@StPaulResearch.com
Next article
A Crypto Ban: "Up to Congress"
Posted October 06, 2021
By Aaron Gentzler
SEC Chairman Gary Gensler claims the SEC has no plans to follow in Beijing's footsteps, banning crypto. With a caveat…
Pot's SAFE Passage (Via Defense Spending?)
Posted October 20, 2021
By Aaron Gentzler
"Cannabis stocks surged in late September," says pot stock authority Ray Blanco, "as the House voted on the National Defense Authorization Act."
Trends and Tickers
Posted October 18, 2021
By Aaron Gentzler
Which automaker is Tesla's "strongest competitor"... according to Elon Musk?
Facebook's Metaverse Architecture
Posted October 15, 2021
By Aaron Gentzler
DeFi picks up where fintech left off…
9-1-1 Antiviral Approval
Posted October 13, 2021
By Aaron Gentzler
There's a lot of optimism surrounding Merck's antiviral drug molnupiravir and its potential FDA approval, but is it a portfolio "keeper"?
9-1-1 Approval
Posted October 11, 2021
By Aaron Gentzler
We start off the week with news drugmaker Merck & Co. (MRK) has petitioned the FDA for emergency approval…
Brazil Embraces Bitcoin
Posted October 08, 2021
By Aaron Gentzler
"Data I've seen recently suggest that Bitcoin is supply-constrained right now," says our quantitative analyst Jonas Elmerraji.