Posted January 29, 2021
By Byron King
Fair and Equitable Pay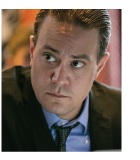 We received a number of well-reasoned (and courteous) responses on the issue of maximum wage.
Our first reader says: I like the idea of a National Maximum Wage of $1 million per year. Another consideration would be a maximum pay ratio of highest to lowest pay.
Top pay to bottom pay can't be more than 30:1 which it used to be post-WWII and up until Reagan's failed supply-side economics tax cuts, coupled with overturned financial regulations, instigated the largest transfer of wealth in history.
We currently have pay ratios of 500:1, even 1,000+ :1. This destroys a country, leading to over-consumption and excessive exploitation of resources (human and otherwise). Apply a maximum pay ratio, and we might be able to attain a more fair and equitable society.
Another contributor offers this counter-argument: Market price discovery means that the market for that good or service needs a minimum and a maximum, and that is set by the market. Artificially setting maximum earnings for anybody decreases efficiency and initiative.
A perfect example? A friend from Canada told me there is a limit to what certain doctors can earn there. So what do they do? They work like crazy until they hit the maximum they can earn, then take the rest of the year off.
Also, whos to say what the maximum for any particular job is? Does a brain surgeon get the same maximum as, say, a dumpster driver?
The day that we start setting maximums is the day our descent into woke socialism is finalized and woe betide this country if that ever happens.
Send your opinions to, TheRundownFeedback@SevenFigurePublishing.com.
Your Rundown for Friday, Jan. 29, 2021
Silver $1000?!
A speculative frenzy has entered precious metals
Silver miners shares spiked and the largest silver exchange-traded fund, iShares Silver Trust [SLV], saw a frenzy of option buying after the market emerged as a target on the Reddit forum r/wallstreetbets, Bloomberg says.
Daniel Pavilonis of RJO Futures notes: "There's an uptick on Reddit's WSB when it comes to SLV. It is a short-covering rally type of play to try to front-run it and push it higher. SLV needs to buy futures to balance the rising interest as well, pushing prices higher.
And on a Reddit page, we find this heading: THE BIGGEST SHORT SQUEEZE IN THE WORLD $SLV SILVER $25 to $1000.
But regardless of the Reddit scheme, its critical investors know theres a distinct difference between whats happened with GameStop this week and silver
Silver has good fundamentals and a very supportive macro environment, Kitco says. Silver's primary drivers this year are inflation, stimulus, economic recovery and supply shortages.
Mr. Pavilonis says: "If we see a period of inflation as we did in 1970-80, silver will do well If we break out of the $29 level, there is open air space all the way back up to $50.
At the time of writing, silver is up almost 6% to $27.42.
Market Rundown for Friday, Jan. 29, 2021
The S&P 500 is down 15 points to 3,765.
Oils up about 1.4% to $53.06 for a barrel of West Texas crude.
Gold is up about 2% to $1,873.60 per ounce.
Bitcoin is flying: up more than 10% to $37,850.
Send your comments and questions to, TheRundownFeedback@SevenFigurePublishing.com.
Have a relaxing weekend -- take time to unplug and recharge.
For the Rundown,

Aaron Gentzler
Next article
Greetings, Knucklehead
Posted February 03, 2021
By Byron King
Researchers theorize 75% of stimulus checks will go into household savings accounts So much for goosing the economy.
Outlast a Middle Class Suckerpunch
Posted September 27, 2021
By Aaron Gentzler
"As Washington looks for new ways to tax investors, money is already moving to stocks of high-quality companies," Zach Scheidt says.
ETF Tax: A Pro Discusses the Cons
Posted September 24, 2021
By Aaron Gentzler
Our retirement specialist Zach Scheidt weighs in on the Dems' ETF tax proposal, saying it "could hit your retirement savings hard over the next few years.
Red Turns to Green
Posted September 22, 2021
By Aaron Gentzler
"Monday was an ugly day at the markets," says Ray Blanco. But there's always a silver lining, including one cutting-edge biotech stock…
A Tax Professional: ETF Proposal
Posted September 20, 2021
By Aaron Gentzler
Jeremy Grantham says: "You get to a point of maximum confidence… maximum leverage… maximum debt and then the air begins to leak [out of the market]."
Dems' Regressive Tax Proposal
Posted September 17, 2021
By Aaron Gentzler
The Senate's tax bill -- including a provision endorsed by Finance Committee Chair Ron Wyden (D-Oregon) -- has enormou implications for retail investors.
Google Glass?
Posted September 15, 2021
By Aaron Gentzler
"We're potentially months away from the unveiling of Apple Glasses," says our science and technology expert Ray Blanco.