Posted January 22, 2021
By Byron King
Inflation Defense (and Home Sweet Home)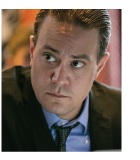 A reader quotes: In his speech on Thursday, president-elect Joe Biden called on wealthy individuals and corporations to pay their fair share, FT says.
I believe that I am a reasonably charitable person, he says, and I have no problem sharing a portion of my wealth with those less fortunate.
What scorches my grits, however, is when faceless bureaucrats thousands of miles away get to decide how much of my wealth to share and to whom.
Charity should be run according to free market principles. Churches and other local organizations should be encouraged and helped to establish locally-run programs to assist those who are truly needy.
We don't need no stinkin' $2,000 checks to dead people, or limitless welfare.
Send your opinions to, TheRundownFeedback@SevenFigurePublishing.com.
Your Rundown for Friday, Jan. 22, 2021
Aaron Gentzler
Retirement Income and Home Sweet Home
Today at The Rundown, we feature retirement expert Zach Scheidt who says: Your retirement money must increase faster than the rate of inflation.
The best way to combat this risk is to invest your savings in areas that will rise during periods of high inflation, he says. Typically, that means buying real tangible assets.
Gold certainly fits into this category, Zach notes. But there are other tangible assets that you can invest in that might offer more protection against inflation while also giving you great cash-flow to cover your income needs.
One great alternative is buying a residential property that you can rent to tenants.
You may think owning individual real estate isnt an option for you if your retirement savings are tied up in a retirement account like a 401(k) or IRA, Zach continues.
But some options still make owning rental property feasible even through your retirement account.
First, you need to open an IRA with a special custodian that facilitates real estate transactions.
This is pretty easy to do, says Zach. And you can do a quick internet search for IRA Custodians for Real Estate to find a list of potential custodians in your area.
Once you have the IRA open, you can transfer money from your existing IRA or 401(k) to this new IRA account.
From there, it's a matter of picking out the property you want to own, Zach says. You can work with your representative at the IRA custodian to get all of the paperwork together.
In some cases, you can even use the funds in your IRA to pay for a portion of the property and then take out a mortgage for the rest. The mortgage could then be repaid through part of the monthly rent payments.
(Please check with your tax professional before doing this to make sure it doesn't trigger any issues with your personal retirement account.)
Once the property is purchased through your IRA, you might consider hiring a property manager to find a tenant, collect the rent payments and deposit your portion of the income back into your account, Zach says.
And when inflation begins to build, he says, you can rest easy knowing that your rent payments will increase over time and that the value of the home you own will also shoot higher!
It's a great off-Wall Street way to grow your income and protect your retirement, Zach says.
Market Rundown for Friday, Jan. 22, 2021
S&P 500 futures are down 24 points to 3,823.
Oil is down $1.50 to $51.62 for a barrel of West Texas crude.
Golds retreated 1.3% to $1,841.70 per ounce.
Bitcoins rallied almost 10% to $32,489.50.
Send your comments and questions to, TheRundownFeedback@SevenFigurePublishing.com.
Take care and enjoy the weekend!
For the Rundown,

Aaron Gentzler
Next article
National MAXIMUM Wage?
Posted January 27, 2021
By Byron King
The architect of the maximum safe withdrawal rate -- or the 4% rule -- amends that retirement number.
"I Experienced Jimmy Carter"
Posted August 02, 2021
By Aaron Gentzler
2,700-page Infrastructure Bill (Senators Work Weekend)
Brace for Impact
Posted July 30, 2021
By Aaron Gentzler
DG continues to be a great stock to recession-proof your portfolio.
Lockdowns? Again?
Posted July 28, 2021
By Aaron Gentzler
"[AI] is expected to add $15 TRILLION to the world economy in the next decade," Ray Blanco says. "The 'when in doubt, regulate' approach is not going to work."
Suspicious Timing (Wells Fargo)
Posted July 26, 2021
By Aaron Gentzler
Infrastructure is the hot-potato issue that's been put off for decades. Will crumbling infrastructure finally get the attention it deserves?
Australia's Resurgence
Posted July 23, 2021
By Aaron Gentzler
The Delta variant raises a critical question: Will vaccinated folks need a booster shot?
Getting Along in the Lone Star State
Posted July 21, 2021
By Aaron Gentzler
As for Monday's sell-off, we think it was a rational, contained market blip -- just one of those corrective days. Particularly for one winning consumer staple…