Posted April 05, 2021
By Byron King
Inflation Immunization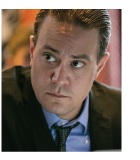 With another round of stimulus checks going out this week, says retirement and income specialist Zach Scheidt, I wasn't surprised to see many readers asking what to do with extra funds.
For example, Zachs reader -- Nathan O. -- writes: Where is the best place for me to invest my stimulus check?
I don't know Nathans personal situation, Zach says, and I can't give individual investment advice, but I do have favorite ways I'd like to see our readers invest.
[Well have more on Zachs recommendations below but first, reader, how are you spending/investing your third-round stimulus check?
Share your story; wed love to feature your response Wednesday.
Now back to Zach ]
Send your opinions to, TheRundownFeedback@StPaulResearch.com
Your Rundown for Monday, Nov. 5, 2021
Make the Most of Third-round Stimulus
Buying shares of companies that will benefit from inflation makes a lot of sense to me, says Zach.
Rio Tinto (RIO) is a metals and mining stock that should benefit from higher copper, iron ore and other commodity prices. Another name in this area is Vulcan Materials (VMC).
You might also consider equipment makers that will benefit from infrastructure projects around the world, Zach says.
Caterpillar (CAT) is sort of the go-to name in this category. And I also like Trex Company (TREX), which makes heavy machinery for construction and mining.
Finally, keep in mind that as the broad population receives their stimulus checks, the natural tendency will be to spend the money.
So adding a few retail plays like The Gap Inc. (GPS) and The TJX Companies (TJX) make a lot of sense.
Obviously, there are plenty of other areas to consider as well, Zach concludes. But that should get you started!
Market Rundown for Monday, Nov. 5, 2021
The S&P 500 is up almost 1% to 4,055.
Oil is down almost 2.5% to $59.93 for a barrel of WTI.
Gold is down $3.80 to $1,724.50 per ounce.
Bitcoin is up $135.25 to $58,048.75.
Send your comments and questions to, TheRundownFeedback@StPaulResearch.com
For the Rundown,

Aaron Gentzler
Next article
Pandemic Overachiever (1 Retail Stock)
Posted April 07, 2021
By Byron King
Here at The Rundown, one of our favorite stocks is Dollar General. So, how has the company fared during the COVID-19 crisis?
Australia's Resurgence
Posted July 23, 2021
By Aaron Gentzler
The Delta variant raises a critical question: Will vaccinated folks need a booster shot?
Getting Along in the Lone Star State
Posted July 21, 2021
By Aaron Gentzler
As for Monday's sell-off, we think it was a rational, contained market blip -- just one of those corrective days. Particularly for one winning consumer staple…
The Dominoes Fall
Posted July 19, 2021
By Aaron Gentzler
We learn this morning that the stock market's hit the skids… How to position your portfolio?
Compatibility Test
Posted July 16, 2021
By Aaron Gentzler
Last week, Wells Fargo -- the eighth-largest bank in the world -- announced it would be terminating personal lines of credit. Is it a canary in the coal mine?
Feds versus States
Posted July 14, 2021
By Aaron Gentzler
"In January, retail investors took the internet by storm with their Reddit revolution," says Ray Blanco. Here's why serious investors should steer clear…
"Exaggerated Fears"
Posted July 12, 2021
By Aaron Gentzler
Virgin Galactic's Richard Branson has won the billionaires' space race, defeating, for the moment, Amazon's Jeff Bezos and SpaceX's Elon Musk.