Posted April 30, 2021
By Byron King
New Cancer Treatment Weapon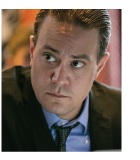 As a young man, I left home, moving to a significantly lower-tax area. I did so after I ran the numbers on how the effective tax rate hurt wealth accumulation, especially when combined with other federal taxes. (At the time, combined federal and state taxes eliminated about 30% of my income.)
Best decision I could have made. Lower taxes made a tremendous difference.
Heres the twist: I'll leave the U.S. (permanently) and surrender my citizenship if the feds tax me to the extent theyre discussing. If taxes increase that much, then I hope MANY Americans of all income levels vote with their feet by leaving too.
We actually have a number of expat readers; if youre one of them, write in with reasons why you left for a life abroad. Hows life been since?
Send your opinions to, TheRundownFeedback@SevenFigurePublishing.com.
Your Rundown for Friday, April 30, 2021
New Weapon In Cancer Treatment
More than a century ago, physicians noticed that cancer patients sometimes had tumors recede after an infection, says our science and technology specialist Ray Blanco. Sometimes even a generalized infection causing a high fever had an effect.
This led to some of the early research in what we today call cancer immunotherapy, he says. But other areas of therapeutic cancer research advanced faster, so cancer immunotherapy largely took a back seat to surgery, chemotherapy and radiation therapy.
Its taken decades of intense research, Ray continues, but in the past few years, weve seen the first of these cancer therapies approved where the goal is to help the patients own body heal itself, rather than attack the cancer directly via toxic drugs or ionizing radiation.
These new wonder therapies arent without drawbacks, however, says Ray. They can be incredibly expensive.
FDA-approved cell-based immunotherapies require each batch to be made specifically to the patient, using the patients own cells. This requires not just a blood extraction to harvest the patients T cells but also extensive lab work to modify and expand the number of cells prior to re-infusing them back into the patient.
Moreover, these therapies are generally reserved as a last line because they can be dangerous. Hyperactivated T cells ravaging a patients cancer sound good in theory, but in practice, they can lead to deadly cytokine release syndrome where the patients own immune response can be so strong it kills them.
Fortunately, biotechnologists are working on newer, cheaper, safer immunotherapies, Ray says. As they make their way through development and get to market, they will help save thousands of lives and earn fortunes for their developers and investors.
Well follow up on some biotech companies at the forefront of cancer immunotherapy research
Market Rundown for Friday, April 30, 2021
S&P 500 futures are down 23 points to 4,180.
Oil is down 2.15% to $63.61 for a barrel of West Texas Intermediate.
Gold is up $1.50 to $1,769.70 per ounce.
Bitcoin is up 4.3% to $55,233.50.
Send your comments and questions to, TheRundownFeedback@SevenFigurePublishing.com.
Have an outstanding weekend! Check back Monday
For the Rundown,

Aaron Gentzler
Next article
EVs: Range Is Everything
Posted May 03, 2021
By Byron King
Its boom time for electric vehicle sales Whats most important for EV buyers?
Outlast a Middle Class Suckerpunch
Posted September 27, 2021
By Aaron Gentzler
"As Washington looks for new ways to tax investors, money is already moving to stocks of high-quality companies," Zach Scheidt says.
ETF Tax: A Pro Discusses the Cons
Posted September 24, 2021
By Aaron Gentzler
Our retirement specialist Zach Scheidt weighs in on the Dems' ETF tax proposal, saying it "could hit your retirement savings hard over the next few years.
Red Turns to Green
Posted September 22, 2021
By Aaron Gentzler
"Monday was an ugly day at the markets," says Ray Blanco. But there's always a silver lining, including one cutting-edge biotech stock…
A Tax Professional: ETF Proposal
Posted September 20, 2021
By Aaron Gentzler
Jeremy Grantham says: "You get to a point of maximum confidence… maximum leverage… maximum debt and then the air begins to leak [out of the market]."
Dems' Regressive Tax Proposal
Posted September 17, 2021
By Aaron Gentzler
The Senate's tax bill -- including a provision endorsed by Finance Committee Chair Ron Wyden (D-Oregon) -- has enormou implications for retail investors.
Google Glass?
Posted September 15, 2021
By Aaron Gentzler
"We're potentially months away from the unveiling of Apple Glasses," says our science and technology expert Ray Blanco.