Posted April 07, 2021
By Byron King
Pandemic Overachiever (1 Retail Stock)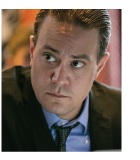 In answer to how readers are spending/investing their stimmy checks, our first contributor today says: Cryptos. ALT Coin season is here and Im putting/trading/fishing (not sure if its a ph) as much as I can this year. And only WATCHING my ten or so stocks.
Another reader recommends a different kind of investment: If you don't need the money and you don't know what to do with it, yes, you can invest it for your own benefit, but you could also invest it for the good of others.
Your church, a local food bank or the Salvation Army would love to have some extra funds to do some good for the benefit of others who have so much less.
Now theres a thought
Last, a reader says: I bought a gold coin (specifically a 1 oz. CDN Maple Leaf) for my Cayman Islands precious metals account.
Thanks to our contributors today; well share more ideas Friday Keep em coming!
Send your opinions to, TheRundownFeedback@StPaulResearch.com.
Your Rundown for Wednesday, Apr. 7, 2021
The General
Here at The Rundown, one of our favorite stocks is Dollar General. Weve sung the companys praises multiple times in the past.
Why do we like DG? Among discount retailers, Dollar General continues to deliver the goods, serving an underserved segment of the market, managing not only to survive but thrive as a brick-and-mortar retailer.
So, how has the company fared during the COVID-19 crisis? CEO Todd Vasos said last year: We are the most relevant we have been in many, many years. And this year, the company plans to open 1,000 new stores.
Today we read at Forbes: Dollar General Corps stock (NYSE: DG) experienced almost a 3% gain over the last week (five trading days) to levels of around $202 currently.
But will the companys stock see higher levels over the coming weeks, or is a decline in the stock imminent?
According to Trefis Machine Learning Engine: IF DG stock moved by -5% over five trading days, THEN over the next twenty-one trading days, DG stock moves an average of 4.3%, which implies an excess return of 2.7% compared to the S&P 500. Thats a 64% probability
DG closed down 1% yesterday, by the way.
[An odd request from publisher Addison Wiggin: Hes looking for any Daily Reckoning emails that went out before July 27, 1999. Apparently the DR websites archives are incomplete, so we need help filling the gaps.
Why the sudden interest in digital archeology? Hes not telling. But if youve happened to hold on to any of our 22-year-old emails, please pass them along to us at TheRundownFeedback@StPaulResearch.com.]
Market Rundown for Wednesday, Apr. 7, 2021
S&P 500 futures are static at 4,060.
Oil is up 48 cents to $59.81 for a barrel of West Texas crude.
Gold is down $10.20 to $1,732.80 per ounce.
Bitcoin is down about 3% to $56,222.28.
Send your comments and questions to, TheRundownFeedback@SevenFigurePublishing.com.
Hope your days off to a great start. Well be back Friday
For the Rundown,

Aaron Gentzler
Next article
Unshackled Banks
Posted April 09, 2021
By Byron King
In the case of financial stocks, says retirement specialist Zach Scheidt, three major forces are driving the entire sector higher.
Novavax: Competitive Advantages 'Boost' Profits
Posted June 14, 2021
By Aaron Gentzler
Novavax announced its Covid-19 vaccine… So what's next for the Maryland-based biotech company?
Make America Competitive Again
Posted June 11, 2021
The Senate passed the U.S. Innovation and Competition Act (USICA). The bill aspires to make America competitive again… and takes aim at China.
Biogen Breaks Through 5-Year Stalemate
Posted June 09, 2021
"This could be a key moment for the biotech sector," says our chief market analyst Greg Guenthner.
Small Business Taxed for Pandemic Shortfalls
Posted June 07, 2021
By Aaron Gentzler
Small businesses -- hanging on by a thread -- are being taxed for pandemic shortfalls…
Trump and Biden's "Rare" Agreement
Posted June 04, 2021
By Aaron Gentzler
"Trump and Biden don't agree on much," says our tech expert Ray Blanco. "So what's bringing together both sides of the aisle?"
When It Costs Too Much…
Posted June 02, 2021
By Aaron Gentzler
Over the past 15 months, pharmaceutical companies have become keenly aware of China's dominance…