Posted June 22, 2022
By Matt Insley
Russian Gold
A reader concurs with Jim Rickards' evaluation of the housing market on Friday: 
"In the 1970s and early 1980s, the Fed was forced to redesign the 'economic circuit' on the fly. They tried to kill inflation by starving the circuit by letting interest rates rise wherever the free market (i.e. people who had the most money) decided they should be. Yes, it stopped inflation cold. It also stopped economic growth for a time – long enough for people to realize that was a bad idea.
"Today? It is as if the Fed stopped the music when announcing the rate hike, and there was a room full of people dancing who just discovered all the chairs were taken. 
"But is the housing market a bubble? No. Why not? Because houses have value beyond what any gold, stock, bond or tulip can ever have: physical worth, a place to live or make a living. That has intrinsic value. 
"Housing has always been the capacitor in the economic system, even during the Great Depression. Yes, there are those who will 'lose money' (they never had in-pocket) because they didn't sell. And there will be many who will lose real money in the market retrenchment because they jumped in too late out of fear of missing out." 
Housing prices haven't retrenched quite yet, but sales have. 
Per May data from the National Association of Realtors, the median U.S. home price exceeded $400,000 for the first time. With scorching hot home prices, it's probably no coincidence that home sales slumped 3.4% between April and May for the fourth month in a row. 
Send your opinions to, TheRundownFeedback@StPaulResearch.com
Your Rundown for Wednesday, June 22, 2022...
Open for Business 
For the first time since Russia invaded Ukraine in February, Switzerland imported 3.1 tonnes of gold from Russia in May, according to the Swiss Federal Customs Administration.
Source: Swiss Federal Customs Administration, Bloomberg
"The shipments represent about 2% of gold imports into the key refining hub last month," Bloomberg reports. "It may also mark a change in perception of Russian bullion, which became taboo following the invasion." 
In fact, the London Bullion Market Association (LBMA) put into place a ban on fresh gold from Russia, removing the country's accreditation on its "Good Delivery" list as part of Russian sanctions. 
As an act of "self-sanctioning" then, other precious-metals refineries around the world refused to run afoul of the LMBA's ban. That is, until recently… 
"Switzerland is home to four major gold refineries, which together handle two-thirds of the world's gold," Bloomberg notes. But the four major Swiss refineries have distanced themselves from May's gold import. 
The resumption of gold imports from Russia is especially interesting in light of Switzerland's adoption of the EU's sixth round of Russian sanctions – mainly on Russian oil – over one week ago. 
It'll be interesting if the sanctions ban hammer comes down on gold in historically neutral and precious-metals hub Switzerland. 
Market Rundown for Wednesday, June 22, 2022
S&P 500 futures are down 1.5% to 3,710. 
Oil is down 5.4% to $103.65 for a barrel of WTI. 
Gold is up $5 to $1,843.80 per ounce. 
And Bitcoin continues to slide, down 2.5% to $20,500. 
Send your comments and questions to, TheRundownFeedback@StPaulResearch.com
We'll be back with more on Friday, and until then, take care! 
For The Rundown,
Matt Insley
Publisher, The Rundown
TheRundownFeedback@StPaulResearch.com
Next article
Central Bank: Death to Cash
Posted June 24, 2022
By Matt Insley
Our macro expert Jim Rickards addresses the "ethical dilemmas and social questions" surrounding central bank digital currency (CBDC).
Bear Market = Recession?
Posted June 29, 2022
By Matt Insley
Does a bear market necessarily mean a recession will follow?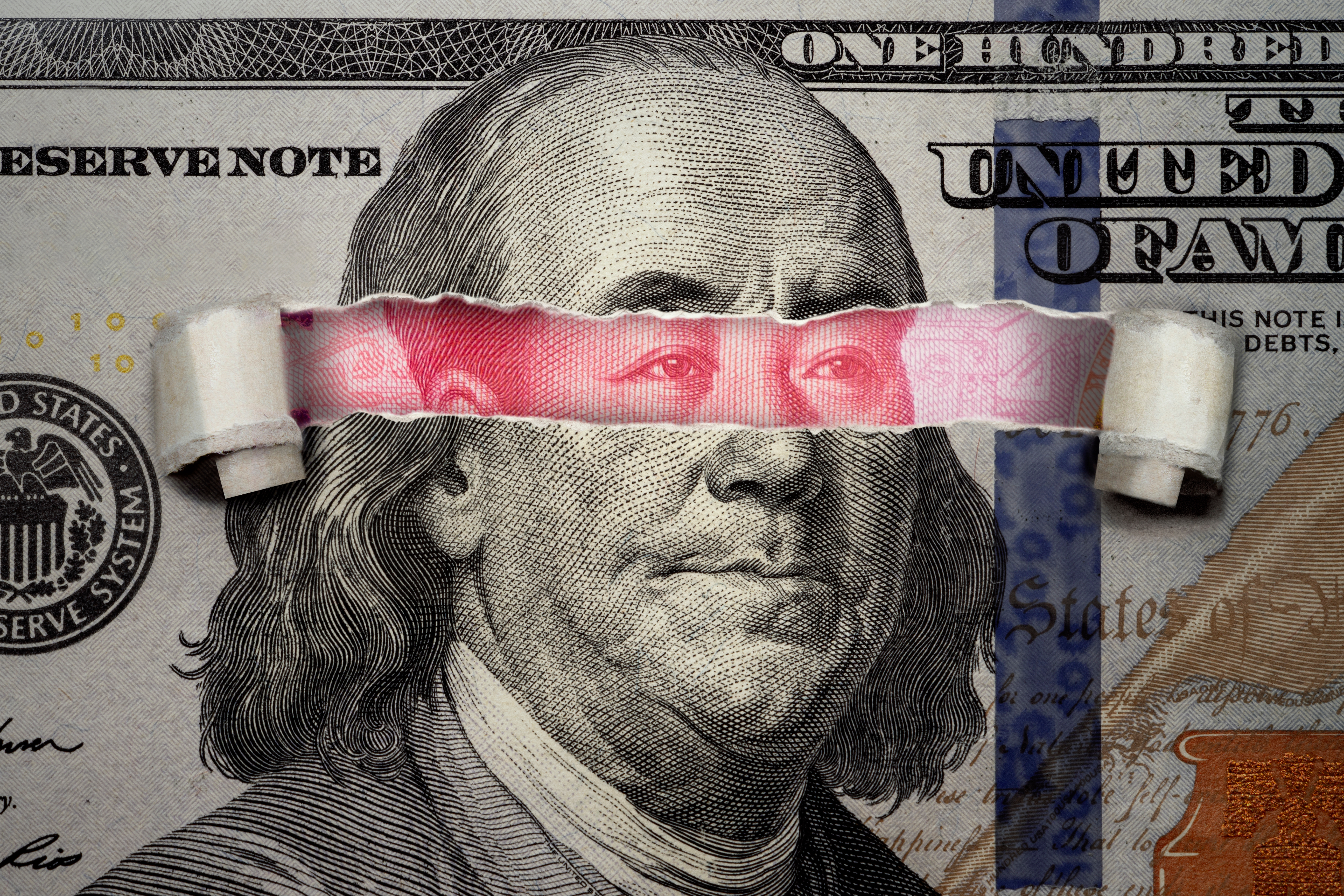 Currency Upheaval (40-Year Cycle)
Posted June 27, 2022
By Matt Insley
"China leads the race to produce the first major central bank digital currency," says Jim Rickards.
Is the Housing Market a Bubble?
Posted June 17, 2022
By Matt Insley
The question many people are asking today: Is the housing market a bubble?
Gold Chained
Posted June 15, 2022
By Matt Insley
A reader asks: "Could someone please tell me who – and for what reason – someone wants to keep the price of gold suppressed?" Read our response…
Have Stocks Hit Rock-Bottom?
Posted June 13, 2022
By Matt Insley
Today, we highlight readers' suggestions for hedging portfolios… And more!
Peak Inflation? The Other Big Lie
Posted June 10, 2022
By Matt Insley
Don't let 'em distract you!