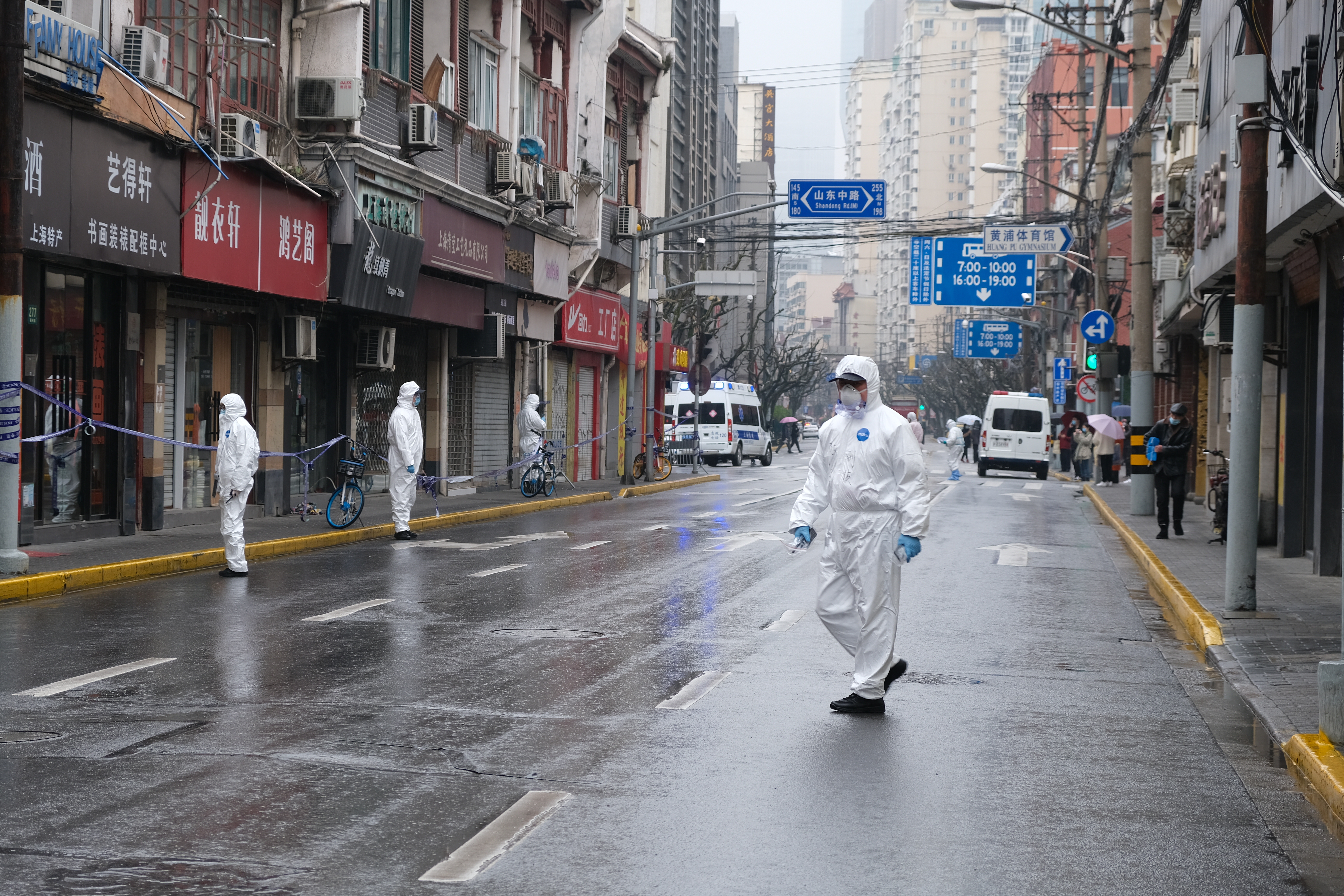 Posted April 22, 2022
By Matt Insley
Shanghai's "White List" (Supply Chain Relief?)
A reader has thoughts on our current White House administration: "First, we heard inflation was 'transitory.' Then we heard it would be around a little longer after that. And just yesterday, I heard this is peak inflation. Today? It's Putin inflation!
"A guy who blames Putin for inflation – Joe Biden – does not have the first idea what causes inflation; therefore, he can't solve, slow or stop it."
We're appealing to our readers today, do you believe we've reached peak inflation? Or is there more to come? We welcome your submissions.
In 2022, there are more reasons for inflation than you could possibly shake a stick at…
Send your opinions to, TheRundownFeedback@StPaulResearch.com
Your Rundown for Friday, April 22, 2022...
Tiananmen Square (2022)
No words adequately describe the desperate situation in Shanghai, China – the world's most populous city.
Pursuing Beijing's wrongheaded zero-COVID policy has led to ruthless lockdowns, splintered families and shortages of basic human necessities. To say nothing of basic human rights…
And as long as Xi Jinping's authoritarian regime makes the rules – however ill-conceived – the Chinese will fall in line or face dire consequences.
But it appears President Xi is relenting on some Shanghai restrictions, not in service to his fellow citizens, to be clear, but in service to China's diminishing GDP.
"Chinese officials on Monday issued new guidelines to normalize industrial production and logistics flows, part of an effort to minimize the impact of strict lockdown measures in Shanghai," says trade publication FreightWaves.
"Shanghai city officials responded by releasing a 'white list' of more than 660 enterprises, many in the automotive, semiconductor, consumer electronics and biopharma sectors, permitted to operate if workers are kept in a 'bubble' environment. The list includes state-owned automaker SAIC Motor Corp., Volkswagen and Tesla's electric car factory."
Resuming production sounds like a net positive for supply chains, right? At least in the short term, new cargo ships waiting for berths at global ports will add to congestion.
Andrea Huang of supply chain company Overhaul says: "The ripple effect of COVID lockdowns will extend into June, or even further into the summer."
Market Rundown for Friday, Apr. 22, 2022
S&P 500 futures are down 0.50% to 4,355.
Oil is down 1.5% to $102.27 for a barrel of WTI.
Gold's lost $8.70 per ounce to $1,939.50.
And Bitcoin is likewise down – minus 3% to $40,125.
Send your comments and questions to, TheRundownFeedback@StPaulResearch.com
We hope you have a great weekend; we'll catch up on Monday…
For The Rundown,
Matt Insley
Publisher, The Rundown
TheRundownFeedback@StPaulResearch.com
Next article
Israel Shorts the USD
Posted April 25, 2022
By Matt Insley
Israel's central bank is not a major shift… Just another stop on the road to de-dollarization.
SINKHOLE
Posted May 20, 2022
By Matt Insley
The world's second-largest economy is in big trouble, and China's Covid mess is just the tip of the iceberg.
Crypto Long-Haulers
Posted May 18, 2022
By Matt Insley
On Monday, a crypto-trading platform announced a first-ever round of outside funding, co-sponsored by Goldman Sach and British multinational bank Barclays.
One Mining and Income All-Star
Posted May 11, 2022
By Matt Insley
Today we're spotlighting an income-generating stock from the metals and mining sector.
Trading Places (Tech Winners and Losers)
Posted May 09, 2022
By Matt Insley
Tech stock earnings show a major shift from the early days of the pandemic; meaning, some pandemic winners and losers have traded places.
The Morning After (Interest Rates and Stocks)
Posted May 06, 2022
"I want to explain why higher interest rates can hurt stock prices so you'll understand what's going on below the surface," he says.
Greasing the Wheels on U.S. Oil
Posted May 04, 2022
By Matt Insley
A drilling bonanza has reached U.S. oil fields, particularly since Western sanctions levied against Russian oil.