Posted February 12, 2021
By Byron King
The Jetsons of the SPAC-Age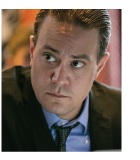 Heres my true story, says our contributor today. I bought 19 Bitcoins on Dec. 19, 2019 through the platform known at the time as Tradenix.io. This platform was supposedly located in New York City.
At the time of purchase, each Bitcoin was valued at $7,150.00 USD; that translates to $135,850.00 USD. However, my Tradenix broker went to Hong Kong for the Christmas holidays, and I never heard from him again.
I later discovered that I had been scammed out of my money. I attempted many times to call the number I had, but no one answered the phone. Months later, the phone was disconnected.
Eventually, I heard from a company called Nittrex.io. I am not sure, but I believe they are the same people who operated Tradenix.io because their M.O. is the same.
We feel for our reader Its galling that he was taken advantage of. We hope he checks back today because we found some information for him about this brokerage along with some steps he might be able to take.
Of course, our readers story is instructive: always make a good faith effort to vet brokers especially when it comes to crypto.
Send your opinions to, TheRundownFeedback@SevenFigurePublishing.com.
Your Rundown for Friday, Feb. 12, 2021...
Take a SPAC for a Spin?
One of the financial stories of 2020 was the upsurge of SPACs. A SPAC (short for special purpose acquisition company) is a publicly traded blank check company that has no hard assets or sales but lots of cash to acquire another company or companies to be named later, NBC reports.
The SPAC making news this morning is Reinvent Technology Partners (NYSE: RTP) which launched in Nov. 2020 by co-founders Reid Hoffman and Mark Pincus.
Hoffman sold LinkedIn, the professional networking site, to Microsoft for $26 billion in 2016, and Pincus co-founded the video game maker Zynga, The Financial Times says.
Now the duo is nearing a deal to merge their blank cheque company with Joby Aviation, valuing the flying taxi developer at about $5.7 billion
Courtesy: Joby Aviation
Reinvent Technology Partners which raised $690m in a public listing is finalising financing for the deal and an agreement could be announced later this month, FT says.Jobys prototype -- which has exceeded 600 test flights so far -- will seek FAA certification in 2023, according to the company, with the hope of starting commercial flights in 2024.(According to Jobys website, a clear target market will be Los Angeles a city legendary for its ubiquitous traffic. Via one online demonstration, the company claims its flying taxi can cut a 1 hour and 16 minute car commute from L.A. to Long Beach down to just 15 minutes.)Despite its futuristic
Jetsons
appeal, is there a market for flying taxis? A joint study from Deloitte and the Aerospace Industries Association forecasts the U.S. air mobility market will deploy in 2025, rake in up to $115 billion in revenue by 2035 and create 280,000 new jobs.All well and good, but what about Reinvent Technology Partners (RTP)? Shares are up almost 5% this morning (likely because of the Joby story), but the companys targeting more than just flying taxis.The SPAC is focused on multiple tech sectors that should benefit/innovate because of the pandemic -- sectors including consumer Internet, e-commerce, payments, gaming, AI, SaaS, telehealth, autonomous vehicles and transportation.So, if you have money to take a flyer on a more speculative investment, RTP is definitely one to consider.
Market Rundown for Friday, Feb. 12, 2021
S&P 500 futures are down 10 points to 3,900.Oils down 13 cents to $58.11 for a barrel of West Texas crude.The yellow metals in the red -- down $11.80 to $1,815.20 per ounce.Bitcoin is down $112.58 to $47,785.04.Send your comments and questions to,
TheRundownFeedback@SevenFigurePublishing.com
.We hope you have a great weekend; were taking Presidents Day off, but well have more to say Wednesday.For the Rundown,

Aaron Gentzler
Next article
Banishing A Bitcoin Bubble (2021)
Posted February 19, 2021
By Byron King
Technology expert Ray Blanco explains why Bitcoin in 2021 differs from the Bitcoin bubble of 2017.
$1,000 Sign Up Bonus To Work Part-Time at an Arcade
Posted June 18, 2021
By Aaron Gentzler
Today we take a look at Ford's recent run of good fortune and forecast what could come next for the stock. We also feature a reader letter about wages and the free market.
A Meme Stock ETF
Posted June 16, 2021
By Aaron Gentzler
We think an ETF pegged exclusively to meme stocks must be in the works. We're calling it now…
Novavax: Competitive Advantages 'Boost' Profits
Posted June 14, 2021
By Aaron Gentzler
Novavax announced its Covid-19 vaccine… So what's next for the Maryland-based biotech company?
Make America Competitive Again
Posted June 11, 2021
The Senate passed the U.S. Innovation and Competition Act (USICA). The bill aspires to make America competitive again… and takes aim at China.
Biogen Breaks Through 5-Year Stalemate
Posted June 09, 2021
"This could be a key moment for the biotech sector," says our chief market analyst Greg Guenthner.
Small Business Taxed for Pandemic Shortfalls
Posted June 07, 2021
By Aaron Gentzler
Small businesses -- hanging on by a thread -- are being taxed for pandemic shortfalls…