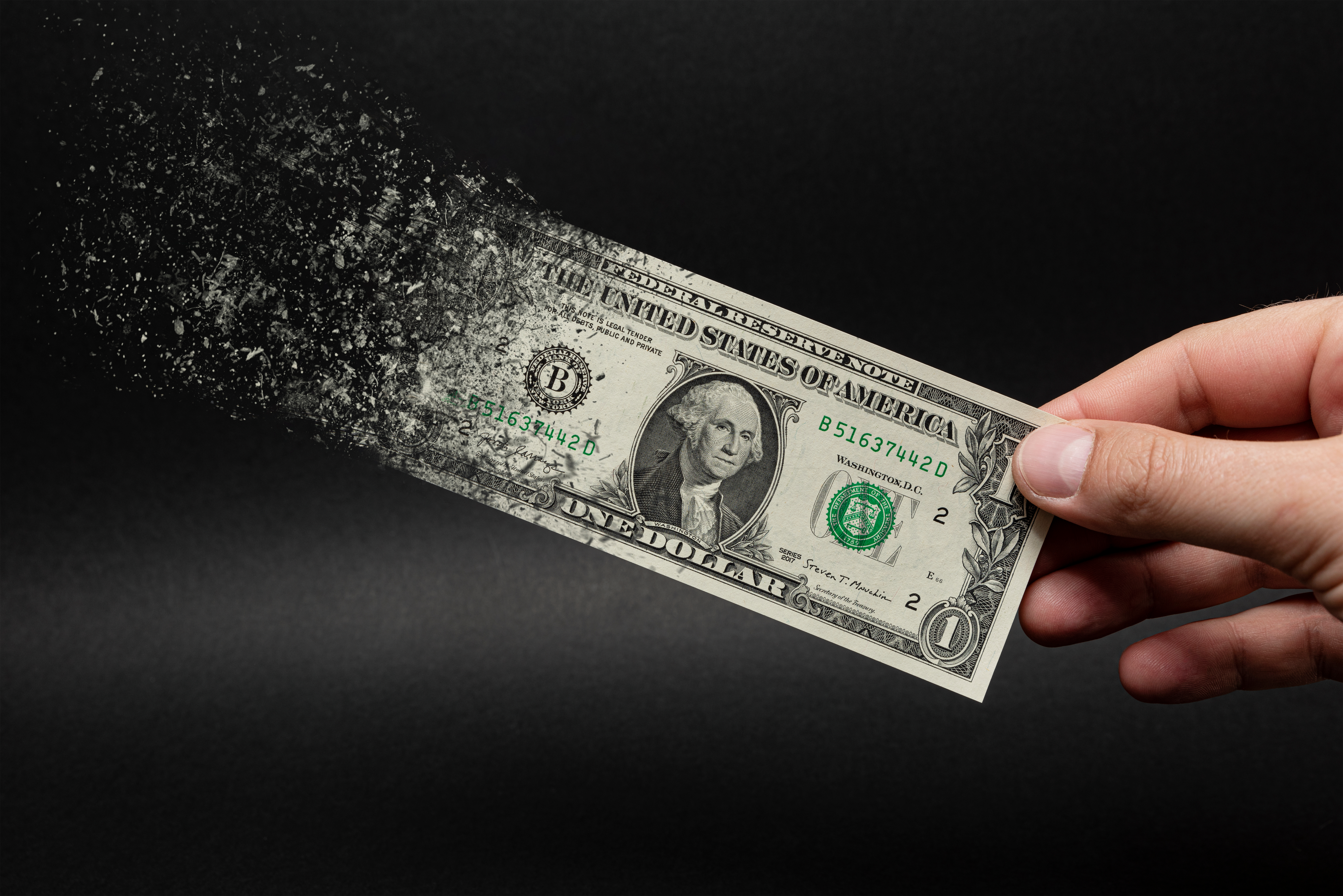 Posted August 23, 2021
By Aaron Gentzler
The Truth About Inflation
Quite a bit of feedback across the weekend on the topic of inflation.
Is it transitory, structural… what's disinflation, stagflation… could we have seen this coming?
Is it inflation if lumber prices skyrocket earlier this year then crash? What about gas prices at the pump, fresh meat, paint at the hardware store?
How much can we attribute to supply chain shocks?
More questions than answers, and we'll revisit Zach Scheidt's great thoughts on how to protect your portfolio from inflation again later this week.
Zach's takeaways in a nutshell - protect yourself with metals, real estate, and blue chips.
We'll also talk more about the short term… the pain of higher prices for basically everything.
Today, write in and tell us: What do prices look like where you live? You pick the good or service...
Send your opinions to, TheRundownFeedback@StPaulResearch.com
Your Rundown for Monday, August 23, 2021...
Chip Shortage Rumblings
Barron's over the weekend compared the current semiconductor shortage to the oil shortages of the 1970s.
Before you roll your eyes, consider, as Barron's points out, oil was the key economic driver of that decade. Without oil, goods didn't move, nothing was delivered, created, sold.
It's true to an extent today as well, but there's a new critical item as we rush headlong into our tech-driven future.
Today, semis (computer chips) rule the world.
Detroit's feeling it, Toyota's scaling back production, Volvo's idling a plant in Gothenburg.
Shortages. Price increases. Panic.
Gaming systems, smart home devices, down the line to medical equipment… CEOs in the semi space are saying production could return to normal "in two years."
Between now and then, there's opportunity.
Late last week, for example, The Hill reported a group of Democratic Senators wrote a letter to Taiwan's trade representative asking Taiwan for help in solving the chip crisis.
A nice thought, but what, exactly, could companies like Taiwan Semiconductor do differently right now?
The takeaway here is semiconductor manufacturing has never in our memory been under such intense scrutiny.
With increasing scarcity and political importance, every name in the semi space stands to benefit for the months ahead.
It's not likely, but it is entirely possible that we get to the point of no new cars. Only used cars for sale. Because there aren't enough chips available to complete production.
What happens to semi stocks then? Think about the possible scenarios… talk about "inflation."
Market Rundown for Monday, Aug. 23, 2021
At writing, the S&P 500's up half a percent this morning.
Oil's up 4% at $64.78.
Gold is up 1.26% at $1,806.
Bitcoin's racing, up 2.78%, back above $50,000.
Have a great Monday. We'll talk more about inflation later in the week...
As always, send your comments and questions to, TheRundownFeedback@StPaulResearch.com
For The Rundown,
Aaron Gentzler
Editor, The Rundown
TheRundownFeedback@StPaulResearch.com
Next article
Protecting Yourself From Higher Prices
Posted August 25, 2021
By Aaron Gentzler
Today's Rundown reviews a reader letter on labor prices, takes a look at a huge capital investment plan from Samsung and checks in on the markets this morning.
Outlast a Middle Class Suckerpunch
Posted September 27, 2021
By Aaron Gentzler
"As Washington looks for new ways to tax investors, money is already moving to stocks of high-quality companies," Zach Scheidt says.
ETF Tax: A Pro Discusses the Cons
Posted September 24, 2021
By Aaron Gentzler
Our retirement specialist Zach Scheidt weighs in on the Dems' ETF tax proposal, saying it "could hit your retirement savings hard over the next few years.
Red Turns to Green
Posted September 22, 2021
By Aaron Gentzler
"Monday was an ugly day at the markets," says Ray Blanco. But there's always a silver lining, including one cutting-edge biotech stock…
A Tax Professional: ETF Proposal
Posted September 20, 2021
By Aaron Gentzler
Jeremy Grantham says: "You get to a point of maximum confidence… maximum leverage… maximum debt and then the air begins to leak [out of the market]."
Dems' Regressive Tax Proposal
Posted September 17, 2021
By Aaron Gentzler
The Senate's tax bill -- including a provision endorsed by Finance Committee Chair Ron Wyden (D-Oregon) -- has enormou implications for retail investors.
Google Glass?
Posted September 15, 2021
By Aaron Gentzler
"We're potentially months away from the unveiling of Apple Glasses," says our science and technology expert Ray Blanco.