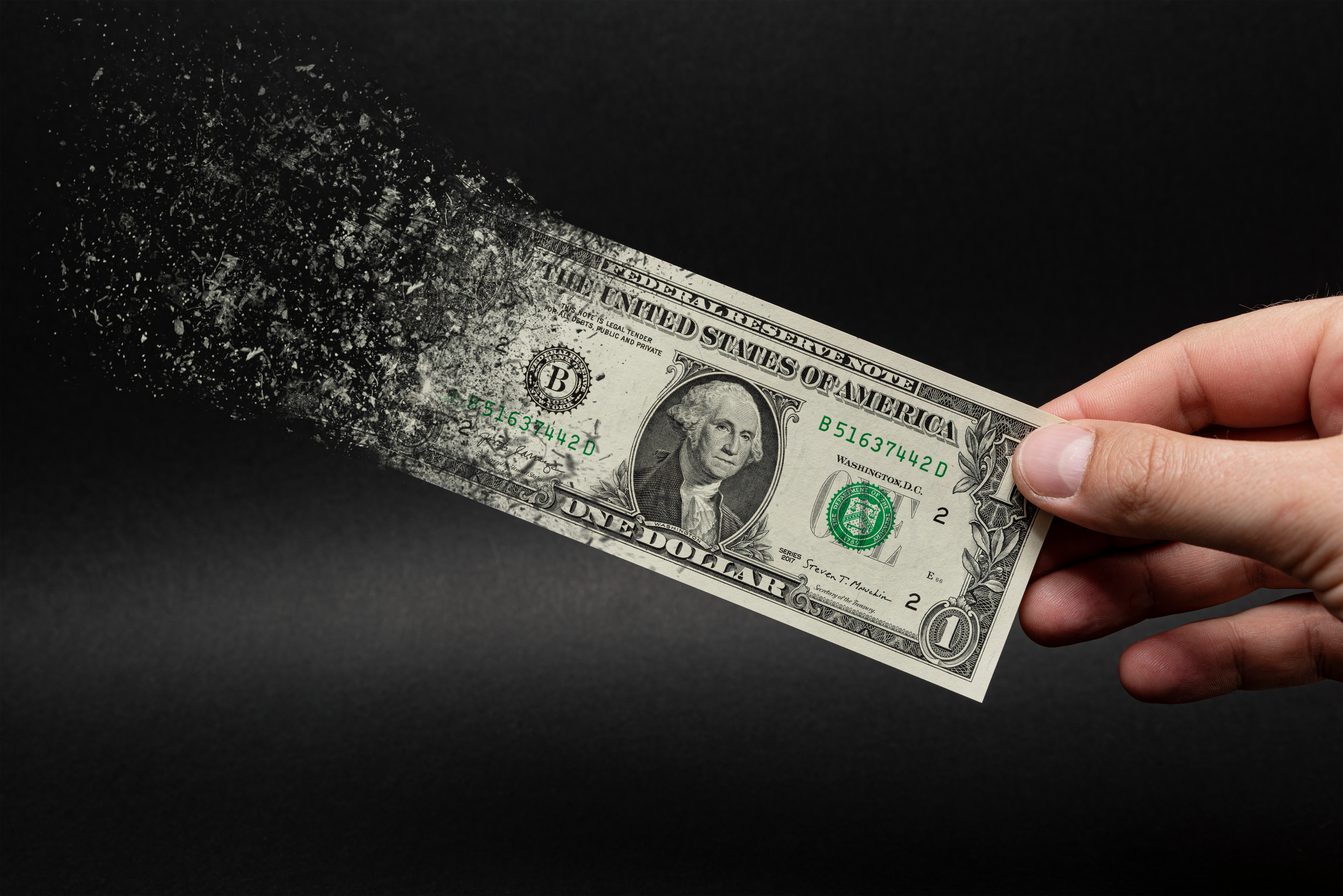 Posted September 08, 2021
By Aaron Gentzler
Ticking Time Bomb…
"I find it so incredible that America, for some time now, has generated dollars by simply printing more and more -- without any apparent thought to the possible consequences.
"I would find this more comprehensible if America had upgraded its industrial base to run mainly on robotics, AI, AR and other new technologies to significantly increase productivity and generate the wealth required to run huge budget deficits.
"It would also be useful if the American dollar was once again backed by something similar to the gold standard as it was previously."
The same way U.S. dollars seem to be conjured out of thin air, the national debt is nearly impossible to comprehend. But as of Sept. 2 it was $28,427,316,469,752.46, according to "The Debt to the Penny" at the Treasury Direct website.
To give you some perspective as we approach the twentieth anniversary of 9/11, the national date on that infamous date clocked in at $5.773 trillion.
Depressing, no? What follows today is some practical advice for dealing with the "consequences" of hand-over-fist money printing; namely, inflation…
Send your opinions to, TheRundownFeedback@StPaulResearch.com
Your Rundown for Wednesday, September 8, 2021...
Inflation Destroyers
"In case you haven't noticed, the prices of goods and services have skyrocketed over the past 12 months," says Jonathan Rodriguez, our senior analyst at Technology Profits Daily.
"In fact, the CPI numbers for July just came out," he says. "And they showed that inflation jumped 5.4% — that's a 12-year high!
"During times like this, we want to look at emerging market equities, which are stocks of companies in developing nations — not huge markets like the U.S. or Europe.
"We also want to look at small-cap stocks," Jonathan continues, "which normally perform well during inflationary environments because their sales are booked in the U.S., so they don't have to deal with currency fluctuations where the dollar decreases in value.
"The last area we want to look at is commodities or stocks related to things like copper, gold, silver and aluminum.
"Today, I'm going to reveal a great stock to buy in each of these three categories which perform well during periods of high inflation…
"The first stock I want to introduce is iShares MSCI Emerging Markets ex China ETF (EMXC)," says Jonathan. "The main countries involved in this ETF are Taiwan, Korea and Brazil." (Notice: China is sidestepped altogether.) "This ETF has broken out in the past couple of months, and it typically tracks the rate of inflation closely.
"The next stock on my list for today is GreenSky, Inc. (GSKY)," he says. "It's a financial technology company that focuses on the 'buy now, pay later' space. Put simply, it helps match consumers, merchants and lenders together on a platform that allows consumers to break up large payments over time at near-zero financing." Jonathan's takeaway? "GSKY is a small company that's rapidly growing, which should hold up incredibly well as inflation picks up.
"The last stock on my list is Freeport-McMoRan Inc. (FCX), one of the largest copper miners in the world. FCX has done incredibly well in this inflationary environment," Jonathan says. "That's because you need copper for just about everything with a wide range of uses — but the supply is still limited. In the long term, Freeport has tracked inflation easily over the past 20 years, and the stock quadrupled in the last year or two as well.
"Bottom line: if you're looking to beat inflation," Jonathan concludes, "consider adding each of these names to your portfolio today.
"Your retirement account won't just survive rising prices —  it'll thrive!"
Market Rundown for Wednesday, September 8, 2021
S&P futures are down 5 points to 4,514.
Oil's up 1.7% to $69.53 for a barrel of WTI.
Gold is down -- fewer than 25 cents -- to $1,798.60 per ounce.
Bitcoin? The flagship crypto is down 1% at the time of writing to $46,486 -- this after a 20% pullback in the last 24 hours.
Send your comments and questions to, TheRundownFeedback@StPaulResearch.com
Hope your week's off to a good start after the long Labor Day weekend… We'll have more to say Friday.
For The Rundown,
Aaron Gentzler
Editor, The Rundown
TheRundownFeedback@StPaulResearch.com
Next article
Toyota Targets Battery Technology
Posted September 10, 2021
By Aaron Gentzler
On Tuesday, the biggest automaker in the world announced it would invest $13.5 billion in battery technology over the next eight years.
Outlast a Middle Class Suckerpunch
Posted September 27, 2021
By Aaron Gentzler
"As Washington looks for new ways to tax investors, money is already moving to stocks of high-quality companies," Zach Scheidt says.
ETF Tax: A Pro Discusses the Cons
Posted September 24, 2021
By Aaron Gentzler
Our retirement specialist Zach Scheidt weighs in on the Dems' ETF tax proposal, saying it "could hit your retirement savings hard over the next few years.
Red Turns to Green
Posted September 22, 2021
By Aaron Gentzler
"Monday was an ugly day at the markets," says Ray Blanco. But there's always a silver lining, including one cutting-edge biotech stock…
A Tax Professional: ETF Proposal
Posted September 20, 2021
By Aaron Gentzler
Jeremy Grantham says: "You get to a point of maximum confidence… maximum leverage… maximum debt and then the air begins to leak [out of the market]."
Dems' Regressive Tax Proposal
Posted September 17, 2021
By Aaron Gentzler
The Senate's tax bill -- including a provision endorsed by Finance Committee Chair Ron Wyden (D-Oregon) -- has enormou implications for retail investors.
Google Glass?
Posted September 15, 2021
By Aaron Gentzler
"We're potentially months away from the unveiling of Apple Glasses," says our science and technology expert Ray Blanco.