Posted February 10, 2021
By Byron King
UAA and the G.O.A.T.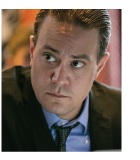 We asked readers Monday for feedback about their crypto buying habits. Our first contributor writes: Ive been investing in crypto since late 2019; I started buying on Coinbase, and Ive used Robinhood too.
I also have some gold and silver coins/bullion. My silver is probably overloaded due to my love for Mexican coins, but my gold and Bitcoin are about equal.
At the end of 2019 -- when our reader bought the flagship crypto -- Bitcoins price was $7,100. Today? Bitcoins hovering around $45,000
Another reader says: In todays world, when governments use their printing presses on a regular basis for bailouts and all sorts of market intervention schemes, cryptocurrency is just another way to diversify and hedge against the inevitable.
I own 5% cryptocurrency, 10% gold and silver bullion, 39% real estate, the rest in dollars and securities (copper, gold miners, semiconductor chips, and consumer staples). Some of this might end badly; hopefully, not all of it.
Our reader appears to have created a well-diversified portfolio for herself
Send your opinions to, TheRundownFeedback@SevenFigurePublishing.com.
Your Rundown for Wednesday, Feb. 10, 2021
Under Armour and the G.O.A.T.
Folks stuck in quarantine must have been addressing COVID 20 at the end of last year. And by COVID 20, we mean the 20 or so pounds gained by binging comfort food and Netflix.
At least thats our takeaway from Under Armours Q4 2020 earnings report
Online demand for Under Armours apparel and accessories, and stronger Asia-Pacific sales helped it post a surprise holiday-quarter profit and top revenue estimates on Wednesday, sending its shares up 5% in premarket trade, Fox Business reports.
The company said revenue in its Asia-Pacific market jumped 26%, the article notes. Under Armour e-commerce sales rose 25%, helping its high-margin direct-to-consumer segment jump 11%.
And moving forward, it doesnt hurt that one of Under Armours brand ambassadors was named MVP of Sundays Super Bowl
(Now thats brand loyalty Or just cognizant of his multi-million dollar sponsorship?)
Among sports apparel companies, UAA shares are affordable and seem to offer some upside as opposed to, say, Peloton (PTON), recently downgraded by UBS from a target price of $158 to $124 per share.
Market Rundown for Wednesday, Feb. 10, 2021
S&P 500 futures are up 20 points to 3,925.
Oils up 26 cents to $58.61 for a barrel of WTI.
Gold is up $16.20 to $1,854.20 per ounce.
Bitcoin is down 3.2% to $45,692.
Send your comments and questions to, TheRundownFeedback@SevenFigurePublishing.com.
Well have more to say Friday; check back then
For the Rundown,

Aaron Gentzler
Next article
The Jetsons of the SPAC-Age
Posted February 12, 2021
By Byron King
The SPAC making news this morning is Reinvent Technology Partners (NYSE: RTP)... which hopes to profit from flying taxis.
"I Experienced Jimmy Carter"
Posted August 02, 2021
By Aaron Gentzler
2,700-page Infrastructure Bill (Senators Work Weekend)
Brace for Impact
Posted July 30, 2021
By Aaron Gentzler
DG continues to be a great stock to recession-proof your portfolio.
Lockdowns? Again?
Posted July 28, 2021
By Aaron Gentzler
"[AI] is expected to add $15 TRILLION to the world economy in the next decade," Ray Blanco says. "The 'when in doubt, regulate' approach is not going to work."
Suspicious Timing (Wells Fargo)
Posted July 26, 2021
By Aaron Gentzler
Infrastructure is the hot-potato issue that's been put off for decades. Will crumbling infrastructure finally get the attention it deserves?
Australia's Resurgence
Posted July 23, 2021
By Aaron Gentzler
The Delta variant raises a critical question: Will vaccinated folks need a booster shot?
Getting Along in the Lone Star State
Posted July 21, 2021
By Aaron Gentzler
As for Monday's sell-off, we think it was a rational, contained market blip -- just one of those corrective days. Particularly for one winning consumer staple…