Posted April 09, 2021
By Byron King
Unshackled Banks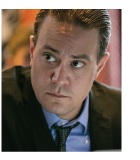 Were back with more ways readers are spending their federal stimulus money.
Buy a gun and/or ammo, says our first contributor. If you have enough of both, get some training with your guns. You can never train too much. Psst The current administration really wouldnt like my suggestion.
Another reader writes: Well be using our stimulus money to add a third bathroom to our home. (Just paying a plumber; Ill be doing the rest of the work myself.)
Not a bad investment either, considering the average price of our house increased almost $70,000 since last April. And according to Zillow, the value of our house increased 8% in the last 30 days alone.
Adding a full bath should increase the value another 6%. Overall, a decent ROI.
Sounds like the real estate markets brisk where our reader lives.
How about you, reader? Tell us about the post-coronavirus housing market in your area. Up? Down? Bubbly? Sound off
Send your opinions to, TheRundownFeedback@SevenFigurePublishing.com.
Your Rundown for Friday, Apr. 9, 2021
Bank Stocks Unchained
If you have the chance to make high-flying profits, does it really matter which area of the market that money comes from? asks retirement specialist Zach Scheidt.
In the case of financial stocks, he says, three major forces are driving the entire sector higher
Rising interest rates: When interest rates rise (specifically long-term interest rates like the 30-year Treasury yield), banks can charge more for the loans they offer, says Zach. That leads to higher profits and naturally drives stock prices for these financial firms higher.And as the economy reopens following the coronavirus crisis and businesses get back to normal, I expect to see rates continue to move much higher.
A global economic reopening: As the world emerges from this coronavirus nightmare, financial companies will play a vital role in helping people and businesses get back on their feet, Zach says.On the consumer side, we're already seeing spending pick up in a big way. People are ready to go shopping, travel, and enjoy being with loved ones again, he says. As purchases accumulate, banks will enjoy transaction fees.And businesses will also need capital to rebuild and get back to work, says Zach. This capital will be used to open new factories and businesses, hire more workers, purchase equipment and plenty more. So, traditional banks will benefit from new loans at higher interest rates.
Fewer Fed restrictions: When the coronavirus crisis hit, Zach says, the Fed placed restrictions on the largest banks to keep them from returning too much capital to investors. All to say, the Fed wanted banks to keep plenty of cash on hand as a safety precautionNow that the economy is in the early stages of recovering, it's likely that these restrictions will be lifted, Zach says. Wall Street traders are anticipating more freedom for banks at the end of the second quarter.
Now that the economy is in the early stages of recovering, Zach says, this is shaping up to be a perfect environment for financial companies, Zach says. Its a great time to be invested in the strongest names in this group.
Market Rundown for Friday, Apr. 9, 2021
S&P 500 futures are down 4 points to 4,085.
Oils down 29 cents to $59.30 for a barrel of West Texas Intermediate.
Gold is down 1.25% to $1,736.70 per ounce.
Bitcoin is down 1.3% to $58,534.60.
Send your comments and questions to, TheRundownFeedback@SevenFigurePublishing.com.
Enjoy the weekend Well be back Monday.
For the Rundown,

Aaron Gentzler
Next article
Bank Stock Breakout (3 Stocks to Own)
Posted April 12, 2021
By Byron King
If financial stocks are poised to surge higher, says Zach Scheidt, it's going to be important for you to invest in these names.
Australia's Resurgence
Posted July 23, 2021
By Aaron Gentzler
The Delta variant raises a critical question: Will vaccinated folks need a booster shot?
Getting Along in the Lone Star State
Posted July 21, 2021
By Aaron Gentzler
As for Monday's sell-off, we think it was a rational, contained market blip -- just one of those corrective days. Particularly for one winning consumer staple…
The Dominoes Fall
Posted July 19, 2021
By Aaron Gentzler
We learn this morning that the stock market's hit the skids… How to position your portfolio?
Compatibility Test
Posted July 16, 2021
By Aaron Gentzler
Last week, Wells Fargo -- the eighth-largest bank in the world -- announced it would be terminating personal lines of credit. Is it a canary in the coal mine?
Feds versus States
Posted July 14, 2021
By Aaron Gentzler
"In January, retail investors took the internet by storm with their Reddit revolution," says Ray Blanco. Here's why serious investors should steer clear…
"Exaggerated Fears"
Posted July 12, 2021
By Aaron Gentzler
Virgin Galactic's Richard Branson has won the billionaires' space race, defeating, for the moment, Amazon's Jeff Bezos and SpaceX's Elon Musk.